Director of Additive Manufacturing Message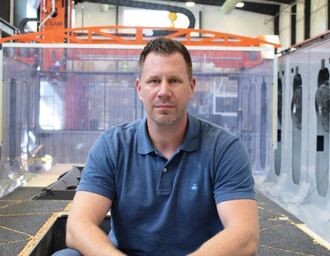 Airtech is dedicated to driving innovation in aerospace, including several trademarked products and patent pending processes for additive manufacturing.
With both room temperature and high temperature material offerings, Airtech sits poised to meet the demands of its growing markets, ready to serve its customers.
We are excited to be able to offer numerous new additive manufacturing services and solutions to our customers to further solidify our stance as a leading technical partner in composites.
Gregory Haye
Director of Additive Manufacturing